Words and pictures are no match for touching and feeling... that's why we have an AWESOME return policy that includes FREE RETURNS!
* Our primary Hoodie is the Gildan g18500 heavy cotton blend
Features:
Gildan Heavy Blend
Double lined hood with matching drawstring
Double-needle hood, shoulders and armholes
8 oz
50% cotton/50% polyester preshrunk fleece
Set-in sleeves
Front pouch pocket
Double-lined hood with matching drawstring
1x1 Athletic rib knit cuffs and waistband with spandex
Double-needle cuffs, pouch pocket and banded bottom
* The design on this shirt is a unique design of HoneVille's and available ONLY here! We do not sell these on ANY other website!
* Application: Direct to garment. Made to Order! What you order is made just for you in minutes! Your selected garment size and color is loaded into our printer and the design is sent to the printer. It is printed in about 1 minute and takes another 30 seconds to cure. The sublimation ink is absorbed into the fibers of the shirt leaving you with a print that can't be felt with the bare hands and will NEVER crack or peel! Hundreds of washes later the design will look as it does the day it arrives!
* HoneVille knows shopping online for clothing is challenging. There are no dressing rooms, no mirrors, no way to touch and feel the garment. Stock photos may not always show the true quality of your made to order item. That's why we offer a no hassle FREE RETURN SHIPPING - MONEY BACK policy. Once the item arrives and you have it in your hands if you're not totally satisfied simply use eBay's managed return center and return it for a MONEY BACK refund, we'll pay return shipping, (Free returns is USA only) If it's a fitting issue and you desire an exchange you do have that option.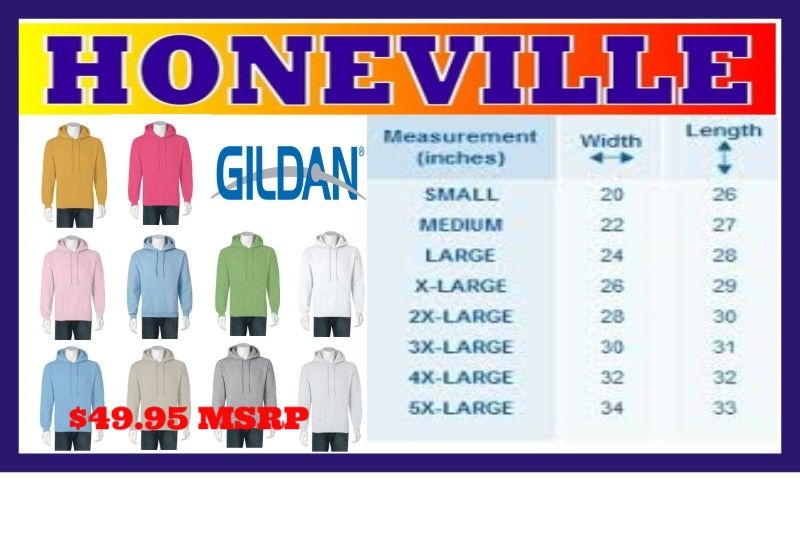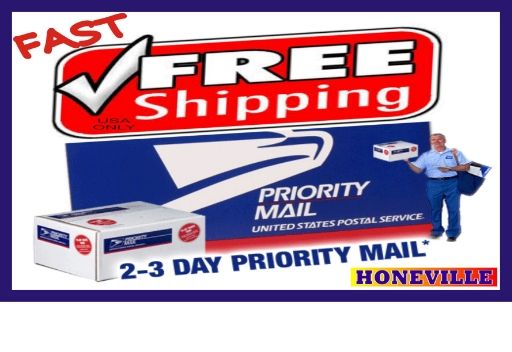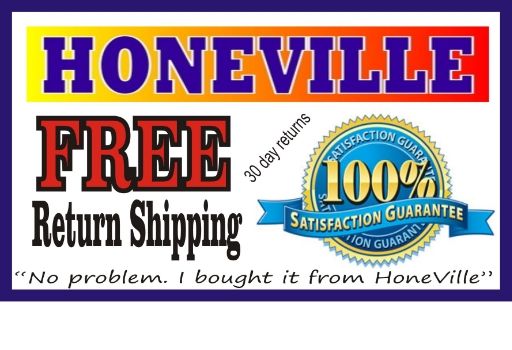 Details:
* Item ships from West Union, Il. Via priority mail. Free shipping within the USA only
* Most orders ship within 1 business day.
* We strive to keep all sizes in all colors in our warehouse ALWAYS. In this business there are temporary disruptions in products from time to time but our main supplier has 5 warehouses, our backup supplier has 2. If they've had a run we don't wait a day to get them back in... when we go to order we will order a few in another name brand, but this is the RARE exception. Our priority is having a blank in stock at all times to ship within 1 business day always.